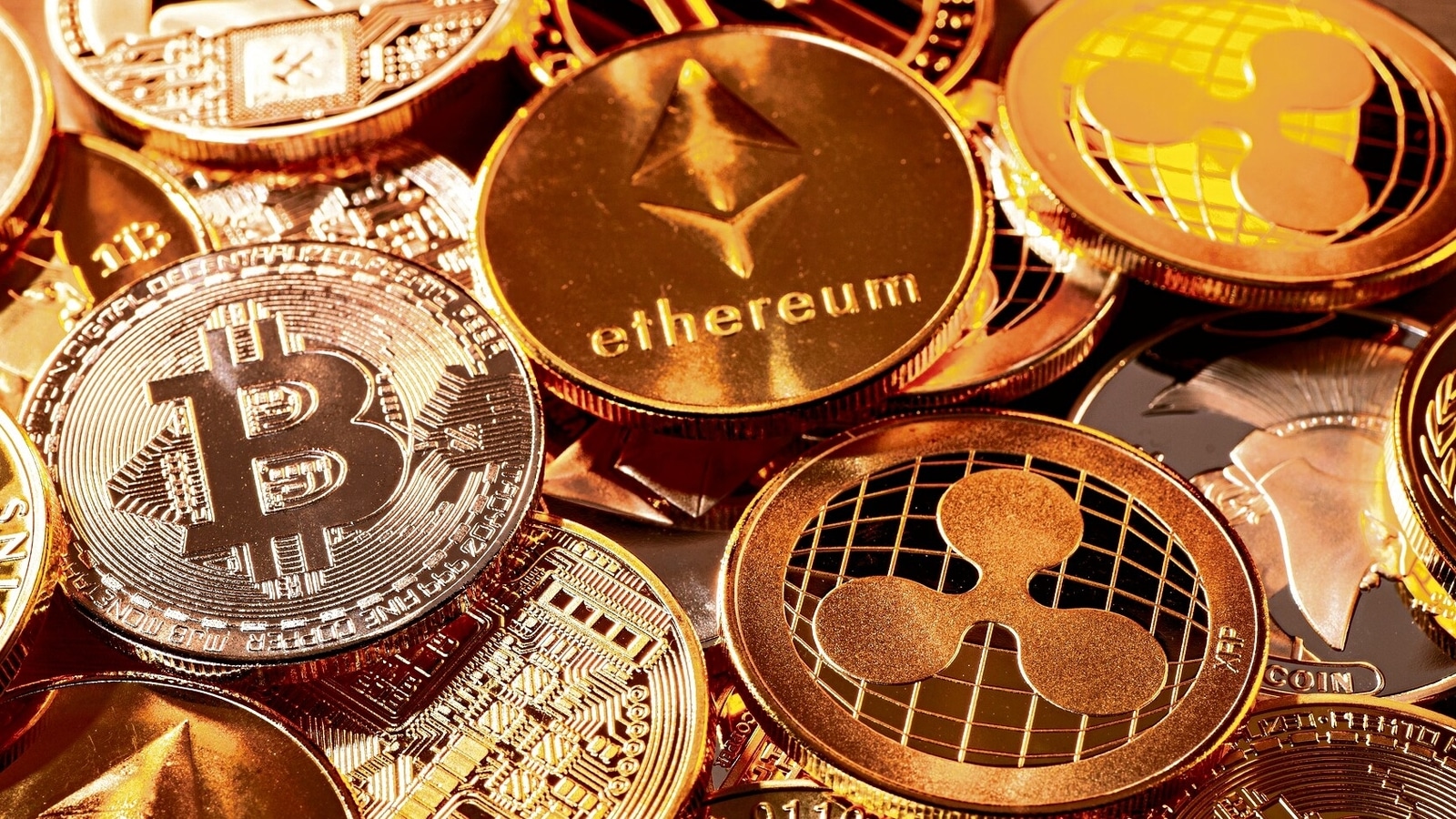 Bitcoin price today: Cryptocurrency climbed above $50,000 as positive investor sentiment spread through financial markets.
Bitcoin price today climbed above $50,000 for the first time in almost two weeks as positive investor sentiment spread through financial markets ahead of the holidays.  The digital alternative to cash jumped as much as 3.5% to $50,781 in New York trading before slightly paring gains. Altcoins including Ether and Solana also rose. 
The world's largest cryptocurrency by market value had fallen about 30% over the past five weeks after setting a record high of almost $69,000 in early November. News that central banks around the globe are considering tighter monetary policy had weighed on risk appetite over the last few weeks, causing some investors to question whether so-called risk assets like cryptocurrencies and highly valued software stocks are due for a steeper correction after rallying throughout the pandemic. 
On Thursday those fears appeared to have cooled as U.S. stocks across most all sectors were in the green. 
"I view Bitcoin as a high-beta risk asset. When risk appetite is up, it's up big. And when risk appetite is down, it can be down big," said Ross Mayfield, an investment strategy analyst at Baird. "It's not perfectly correlated, that's definitely too simple of a read, but it's certainly not a volatility hedge." 
Technical analysis suggests the coin established a so-called double bottom around $46,800, and faces a technical resistance level of about $50,635. 
SEC Spurns Crypto Industry Again, Denying Two Spot-Bitcoin ETFs
(Bloomberg) Regulators rejected a pair of proposals to offer physically-backed Bitcoin exchange-traded funds, handing crypto enthusiasts a proverbial bag of coal ahead of the Christmas holiday.
The U.S. Securities and Exchange Commission said on Wednesday that the proposals from Valkyrie Investments and Kryptoin failed to meet requirements to prevent fraudulent and manipulative practices that are needed to protect investors. It allowed futures-backed Bitcoin ETFs to be offered in October. The earlier-than-expected decision from the SEC could suggest a 2022 approval for a pure Bitcoin fund may not be in the cards either.
The deadline for a decision on the two fund proposals was Jan. 7, according to Eric Balchunas, a Bloomberg Intelligence analyst, who likens the early edict as a "Scrooge-jection."
The decision comes about a month after after the agency rejected a VanEck application for a spot Bitcoin ETF.
"The fact that the SEC is disapproving faster than they needed to — we were optimistic about futures, but we're not confident in a 2022 approval," Balchunas said.
Launching the first spot-Bitcoin ETF remains the holy grail for investment fund providers, who see such products as an entry way into crypto for millions of individual investors. The first Bitcoin futures ETF, ProShares Bitcoin Strategy attracted about $1 billion in investor inflows shortly after its launch.
The SEC's decisions on First Trust/Skybridge's proposed spot-Bitcoin ETF is expected on Jan. 22, to be followed by a decision on Fidelity's on Jan. 27. The likelihood of those getting approved seems small, according to Bloomberg Intelligence analyst James Seyffart, who joked in a meme depicting the SEC as the Grim Reaper, knocking at First Trust and Skybridge's door.
The number of crypto-tracking investment vehicles worldwide more than doubled to 80 from just 35 at the end of 2020, according to Bloomberg Intelligence data. Assets soared to $63 billion, compared to $24 billion at the start of the year.