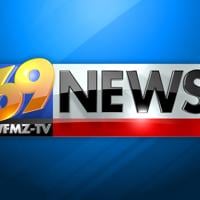 PALO ALTO, Calif., Dec. 22, 2021 /PRNewswire-PRWeb/ — The crypto exchange is run by a US-based blockchain development company, HashCash Consultants. Users can register on the exchange for an unmatched trading experience with the lowest processing fees. Trading options include a basic exchange, a pro exchange, OTC, and Futures trading options. PayBito also offers comprehensive crypto banking solutions and DeFi options such as crypto-collateralized lending, higher returns, account keeping, and more. Recently, the exchange upgraded its digital wallet with additional utility functions.
Blockchain pioneer and PayBito Chief Raj Chowdhury states, "Inflation of fiat currencies and rising crypto awareness have greatly helped in the present crypto adoption increase. PayBito looks forward to expanding on the emerging US market with its comprehensive range of utility features available within a single intuitive and easy-to-use interface."
The crypto exchange attributes its success to its team comprising experts from diverse industry sectors including banking, finance, technology, and cybersecurity. The combined team effort has helped PayBito earn global recognition for its groundbreaking work on integrated crypto-forex architecture expediting transactions between fiat and crypto.
Paybito functions on the philosophy of "collaboration instead of competition", offering white label cryptocurrency exchange platforms to enterprises looking to capitalize on crypto trading all across the globe. The digital assets exchange offers products and services that have been deployed across the world with great success, including Dubai, Canada, Bangkok, and the USA.
The global prominence of bitcoin and other cryptocurrencies in the present time has created significant interest among traders and investors. Exchanges act as an intermediary between the transactions, charging a small transaction processing fee in exchange for added security. With increased security features and state-of-the-art blockchain infrastructure, PayBito is determined in its efforts to become the leading option among US cryptocurrency exchanges.
PayBito is a leading cryptocurrency asset trading platform operating globally. The platform is designed and managed by a team with rich experience in Banking security systems, Cryptocurrency trading, and Blockchain technology. It is available in the web version as well as in iOS and Android stores. PayBito services include white label cryptocurrency exchange, white-label payment gateway, exchange affiliate, and coin listing. PayBito offers some of the best rates and top-notch security in the crypto world.
Media Contact
COLEEN F, Hashcash Digest, +14159662907, coleen@hashcashdigest.info
SOURCE PayBito