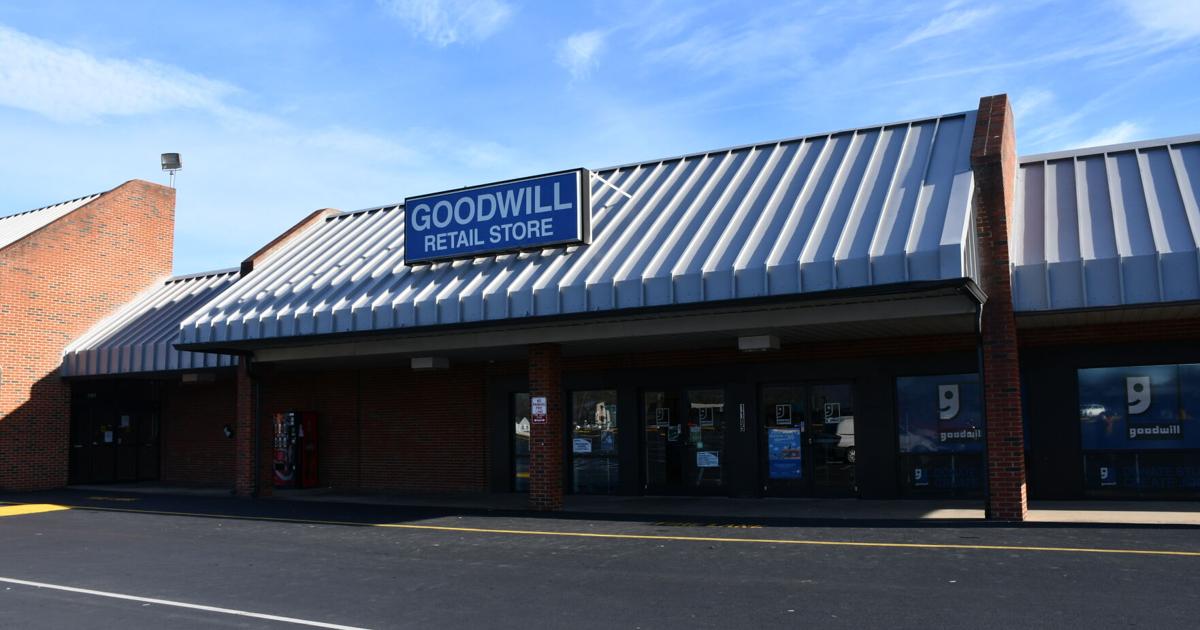 KINGSPORT — Employees usually accept a job for income and a sense of purpose. But for those in recovery from alcohol or substance abuse, getting and maintaining a job can offer more.
"We all love our jobs," said Cristi Blalock, Frontier Health's employment services coordinator. "When you meet someone you say, 'What do you do? Where do you work?' Having a job gives (those in recovery) some ownership. It provides financial security, support and the pride of, 'I worked. I made this paycheck on my own. I'm doing it.'
"I think that's what gives them the hope that they can go further than they are right now."
Blalock has served in her Frontier Health role for eight years. She's helped people who are in recovery get and maintain jobs throughout the region. Not every person Blalock works with has started recovery, though.
Her job also includes assisting those who are still using drugs and may be considering entering recovery.
"We help them solve any barriers to employment and problem-solve things along the way," Blalock said, "If someone is still using, we talk to them about what their options are as far as drug testing to try to get them to understand what kind of jobs they can apply for if they're still using. …
"We talk to them about why a company has to drug test. And even if you stop using for the drug test, you've got to continue not using before work because it may add a safety risk to you or your co-workers. A lot of times it will really motivate them to move further in their recovery and sobriety because they start to understand what their different futures can look like."
That conversation starts with the person's interests, talents and preferred places for employment. From there, Blalock and her team reach out to the requested employers. Frontier Health's list of employers with an interest in employing them typically include Food City, Goodwill, Cranberries, Diversified Power International, McDonald's and Elwood and Mopsquad in Greeneville.
Blalock also checks to see if an employer has any openings, which hasn't been a problem given the recent labor shortage.
Employers are hungry for workers at the moment. Total separations in the U.S. — including the number of those who quit, were laid off, discharged or left their jobs under other circumstances — edged down to 5.9 million in October, according to the U.S. Bureau of Labor Statistics. However, the number of unfilled jobs has continued to grow. The U.S. Bureau of Labor reported an increase of 11 million job openings by the end of October.
"Before they wanted to know a lot about who they would be working with and what to expect from these people (in recovery)," Blalock said. "Now when we walk into a business, it's more like, 'Oh, you have someone who wants to work? Bring them in tomorrow!'
"Before, when you had 10 people applying for a job, it was easier for them to say, 'Well I've got nine other applicants here.' You could overlook that person who hasn't been employed in a while and needs that extra support."
Even through the recent labor shortage, recovery and employment obstacles remain.
Morris Baker is the president and CEO of Goodwill for the region. Baker said Goodwill strives to focus on individuals with an employment barrier, though those obstacles can be difficult for employers to overcome.
"We are facing a labor shortage," Baker said. "And that compounds the issue. You weigh, 'Do I degrade my pre-employment requirements just to get a body in and not worry if they're healthy or not?' I think employers have skepticism."
The drug test portion of the hiring process is a growing barrier, Baker said, and something Goodwill is currently evaluating.
"We are talking about dropping the pre-employment screening and drug testing," Baker said. "About 20% of people up for employment just won't go for the drug test. They don't show up. We are thinking about, 'Do we get them on board and then drug test?' We are trying to figure out how to combat this epidemic."
Just before the COVID-19 pandemic, Goodwill hired two success coaches to help employees with issues such as addiction.
"If a supervisor recognizes some issues, they call the success coach," Baker said. "We really try to circle the employee with support. Rather than us terminating, we offer the employee an assistance program. The approach we're taking is training with our management, pushing our values and working with people as individuals."
The number of overdoses has increased in the United States. According to provisional data from the U.S. Centers for Disease Control and Prevention, the U.S. saw over 100,000 overdose deaths between April 2020 and April 2021 — the most in American history.
Though the drug epidemic has increased in recent years, Blalock said she hasn't noticed an increase in clients. However, she said there has been a notable increase in relapses since the pandemic.
"I think that's because the support they typically relied on like in (Alcoholics Anonymous) were no longer meeting in person. A lot of it was virtual. For people who are in recovery, it is so powerful for them to have people around them who are also in that recovery. With that lack of community within that population, we really had a lot of people relapsing."
Employees in or considering recovery have other barriers to overcome as well.
Meth users can suffer from some temporary and permanent neurological damage. According to the American Addiction Center, meth use can impact a person's memory, attention, judgment and problem solving, movement and emotional control. Using meth repeatedly over time can also make someone more susceptible to the development of severe psychiatric disorders.
Blalock and her team also make sure to talk with employers about those physical aspects and how to work with someone in recovery.
"They often have difficulty with memory and recalling words," Blalock said. "We talk to the employer about what to expect. It's not a sign that they are incompetent. We tell employers how you can get around that."
The region also struggles with generational holding patterns, Blalock said. One benefit of someone entering recovery and gaining employment, Blalock said, is the possible positive impact.
"We are in an area where there are a lot of generational disability checks. That is something we have had to combat," Blalock said. "We see that all the time. 'It's what Grandpa did, this is what Mom did and this is what I'm doing.' If a child grows up in that world, they're more likely to continue in that direction. If you can change your life, then your child is going to have a different life. They will see Mom and Dad going to work.
"It really is a thing that we've got to work on if we want to see change in the future. We are going to be stuck in that if we don't make changes. A lot of that starts with employers and giving them a chance to see there is a different life out there."
For Baker, employing those in or considering recovery is more of a moral duty when it comes to the Northeast Tennessee and Southwest Virginia region.
"We have a societal responsibility," Baker said. "We used to be heavy in industry and coal mining in this region. Those jobs are mostly gone, but the people are still here. We have a responsibility to say, 'What can we do for those people?' "
It's also a topic he is happy to talk over with other employers and one he encourages them to consider.
"We don't have everything down the way it needs to be done," Morris said, when asked what he tells fellow employers about hiring those in recovery, "But call us. We'll share what we're doing."
Employing someone in recovery can add more than a name to a payroll, Blalock said. The main message she aims to telegraph to the community is recovery is possible, and it can help more than just one person.
"I want people to know recovery is possible," Blalock said. "When an employer supports someone who is in recovery, that comes back in our community for generations to come. It not only changes their life, but for their kids, their family and their friends who finally see them move forward. There is just such a ripple effect to helping one person that employers don't see.
"And when you give someone a chance who maybe felt like they didn't deserve it, they tend to stay so loyal to these businesses. They tend to stay with that person who gave them a chance. That can be a long-lasting employee that you hire. They show up. They are so appreciative of being given that second chance."
View the rest of the Meth Mountain series by clicking here or visiting this link: https://www.timesnews.net/news/meth_mountain/.