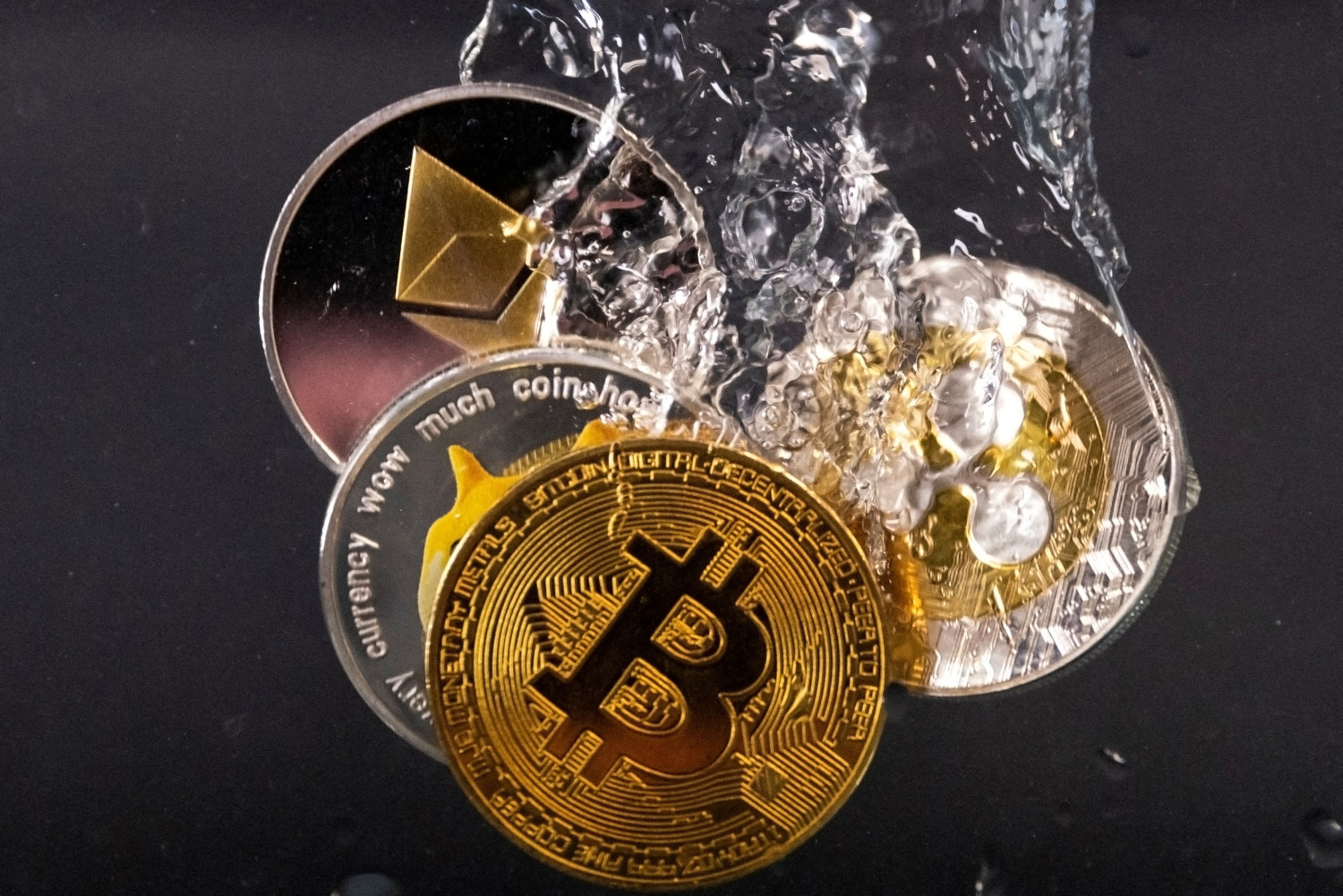 Seemingly quiet Tuesday for cryptocurrencies. The market barely registers significant entry or exit movements and remains cautious after a few very agitated days due to the FTX bankruptcy. Bitcoin (BTC) has traded practically flat in the last 24 hours and remains close to $17,000, while Ethereum (ETH) is above $1,250 and has experienced a slight rise of 0.12% during the last day.
The fall of Sam Bankman-Fried's exchange is making headlines and has left investors with little appetite for risk. Simon Peters, expert cryptoasset analyst at multi-asset investment platform eToro, believes that there are also specific factors affecting Bitcoin and other major 'cryptos' that are impacting the few moves being seen in the market.
"The drop in price levels is remarkably similar to the bear market of 2018, with Bitcoin falling to new lows almost exactly one year after reaching a new high," Peters explained. The eToro expert also pointed to JP Morgan's prediction, which sees a drop in the reigning cryptocurrency to $13,000, as the most plausible fate for the market after recent events.
The only good news for cryptocurrencies in recent days has been better-than-expected U.S. inflation data and Binance's plans to launch a "relief fund" to help cash-strapped crypto firms.
"To reduce the cascading negative effects of FTX, Binance is forming an industry recovery fund to help projects that are otherwise strong but in a liquidity crisis," Changpeng Zhao, the CEO of the world's largest 'exchange', tweeted during the early hours of Monday 14. The firm announced that it will give more details about this "soon."
"Traders may be tempted to sit out cryptocurrencies for a while," stated Craig Erlam, senior market analyst at Oanda, who believes Bitcoin "is still on the ropes." "Cryptocurrencies remain very vulnerable, not only to the fallout due to FTX, the full extent of which remains a cloud of uncertainty over the industry, but also to what may be uncovered as the environment becomes increasingly difficult," he explained.
Erlam also believes that the latest "discouraging" developments will give those with the most doubts reason enough to exit the market. To make matters worse, "with interest rates no longer at zero and more traditional assets possibly becoming attractive again, traders may be tempted to avoid 'cryptos' and wait out the storm."
In other market news, there are strong gains of over 9% for Ripple (XRP) in the last 24 hours. Dogecoin (DOGE) scores a 1% gain, as well as Cardano (ADA) and Polkadot (DOT). Solana (SOL) drops 0.3% and Polygon (MATIC) falls almost 2%.