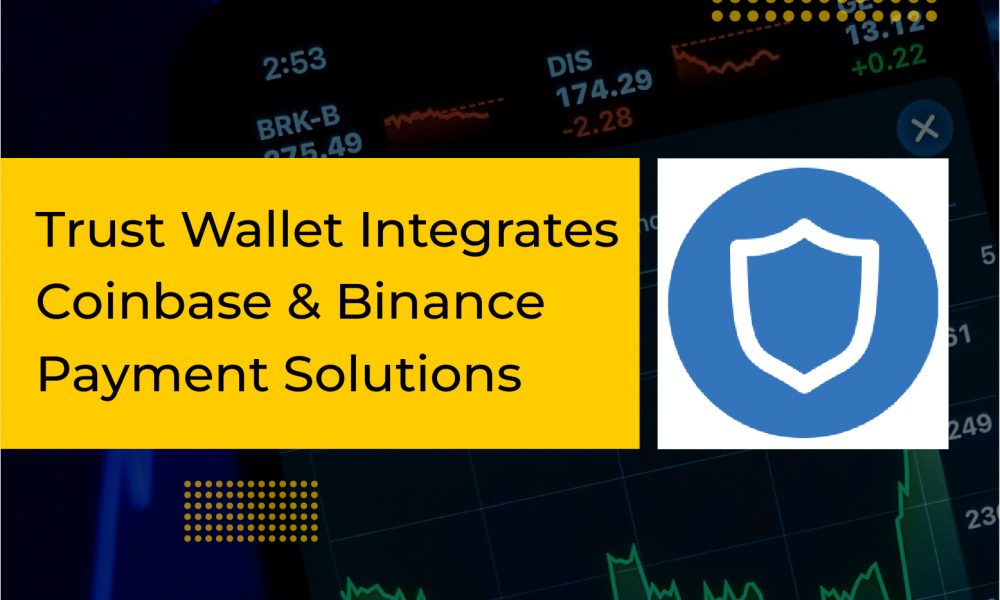 Non-custodial wallet service Trust wallet has announced the integration of Coinbase Pay and Binance Pay. According to a blog post, the new integrations will allow users to seamlessly transfer from both crypto exchanges to their wallets on the Trust Wallet app. 
Trust Wallet now joins the league of Web3 wallets to support Coinbase Pay transfers. It has also become the first self-custody wallet to incorporate Binance Pay. The non-custodial wallet service aims to build a seamless Web3 gateway and an open crypto ecosystem. In light of its mission, Trust Wallet is partnering with other players in the ecosystem with the same goal— to enable more people to use Web3 safely.
Coinbase Pay lets Coinbase account holders purchase or transfer crypto directly from within a web3 app, such as a self-custody wallet, decentralized exchange, or NFT marketplace. What makes the service convenient is you no longer need to log into multiple devices or enter transfer details to make digital asset transfers or purchases. For instance, to deposit crypto from your Coinbase account to your Trust Wallet, simply tap on the "Coinbase Pay" option inside the wallet and follow the easy steps.
Similarly, Binance Pay allows users of the Binance Exchange to seamlessly use the crypto in their exchange account for transfers, payments, and much more. These are services used by millions of people worldwide, and their integration into the Trust Wallet ecosystem opens the door for more people to easily self-custody their crypto.
Lauding the move, Binance CEO Changpeng Zhao (CZ) stated that people no longer need to struggle with app switches, key in a wallet address, and input network.  
Read also;