Grayscale Bitcoin Trust (GBTC) shares could succumb to selling pressure from venture capital firm Digital Currency Group (DCG) unloading its GBTC shares. Crypto lender Genesis, owned by the DCG group owes $900 million to Gemini's "Earn" product users and the two firms are embroiled in a long spat that weighs heavily on the market mood and leading crypto Bitcoin. 
Shiba Inu (SHIB) price action tanked 1.5% in late trading on Wednesday after markets got shaken by several comments from both ECB and Fed members. It has become clear that division is creeping into the US Federal Reserve's decision-making, which could spell trouble and bite its credibility. Markets recovered quite quickly, and SHIB jumped 5% after Chinese Producer Price numbers showed a firm cooldown in the economy with a negative print, propping up expectations of a lower US inflation number on Thursday.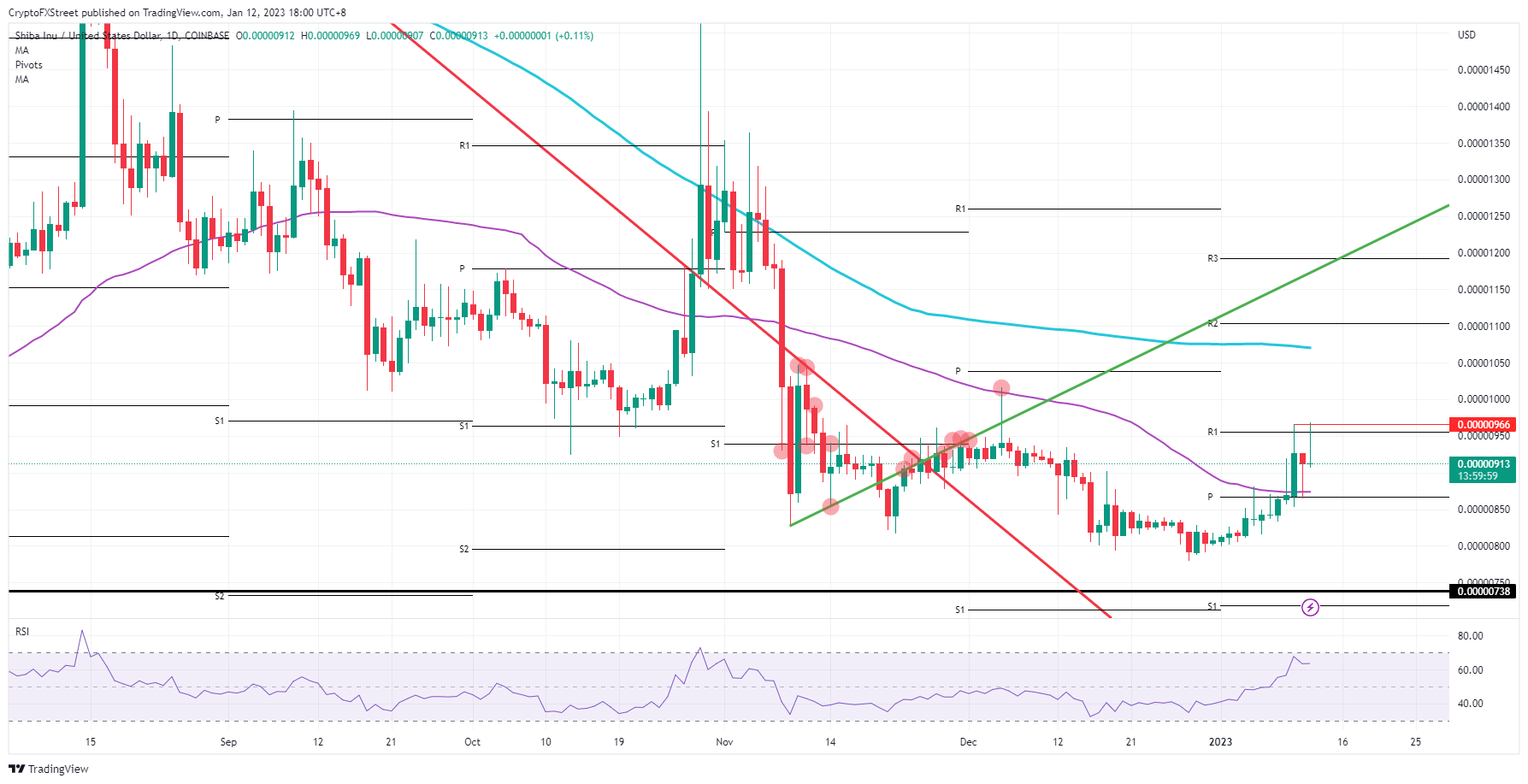 Monero (XMR) price has shown a steady ascent since November 9, 2022, without any major pullbacks or corrections. While this slow, under-the-radar rally was impressive, investors need to think two steps ahead to prepare for what comes next.