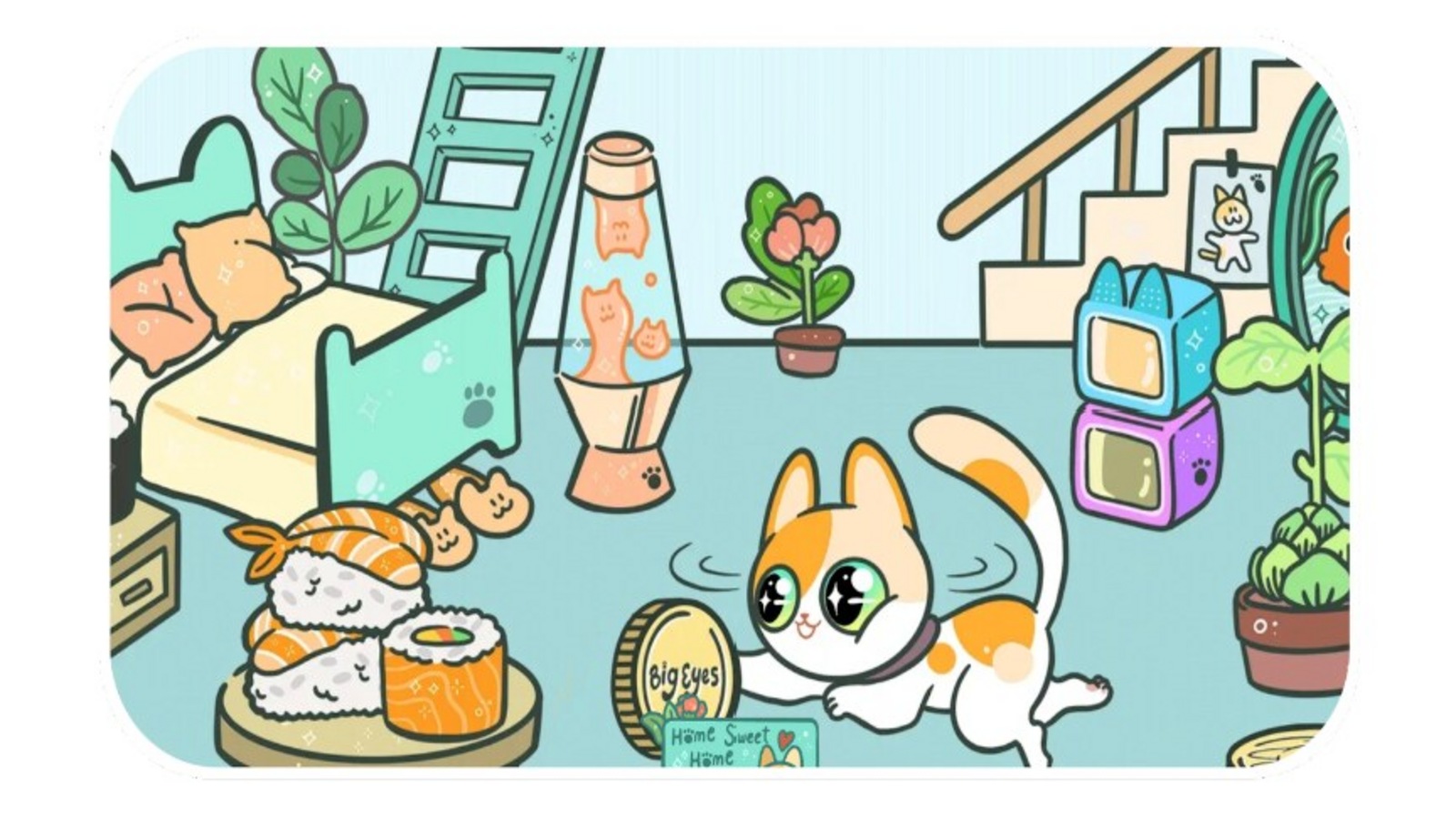 2023 marks a new era of cryptocurrency trading. The bear market is now well established, and amid small fluctuations within the market, prices are low and seem to be trending consistent with that. However, analysts and investors are gearing up for a bull market in the coming months – how soon, no one can be sure – but it is a time to begin to invest in some coins that will have strong profits along with the upturn of the markets.
Surprisingly, meme coins have always done very well in bull markets, and have created lots of wealth for investors. This article will explore two meme coins: the giant Dogecoin ($DOGE) and newcomer Big Eyes Coin ($BIG), a cat-themed ecosystem that looks to break the template of meme coins.
Dogecoin: Where Does The Giant Meme Coin Go Next?
Dogecoin, under the ticker symbol $DOGE, has done very well in the past bull runs. But why? Its success is not as simple as expected. It was originally created late in 2013, to satirize the hype and mania Bitcoin (BTC) was receiving. Based on the wildly popular Doge meme at the time, it was made merely to poke fun at Bitcoin and what many perceived to be a fad. This, as we now know, was not the case, but Dogecoin stuck around and grew heavily in popularity.
A major part of its popularity came from its endorsement by Elon Musk, the elusive and contentious owner of Tesla, SpaceX, and now Twitter. After his endorsement, the value of $DOGE token grew and grew again once he acquired Twitter. One of the major sticking points for Dogecoin was its lack of utility – it was made intentionally without utility to mimic Bitcoin's apparent lack of utility – but many investors speculated that if it became integrated into Twitter's payment system, it could soar in price. This has yet to happen, but yet it continues to do well. Its all-time high (ATH), achieved in the last major bull run, was just under $0.70 per token, and could easily trump this next bull market.
Big Eyes Coin: A Meme Coin With Utility And Space To Grow Exponentially
Big Eyes Coin, under the ticker symbol $BIG, is the latest and hottest meme coin to emerge. Cat-themed, breaking the trend of dog-themed meme coins, it has already set itself apart from the crowd. It is currently in its presale period and has raised an impressive $12.5 million thus far, which is impressive when considering the depth of the bear market crypto finds itself. It has developed and nurtured a large user base and community and looks to grow even more in 2023.
Unlike other members of the meme coin community, it also looks to provide not just meme fun. It will offer NFTs and the ability to own, sell, or trade them, whilst becoming an exclusive member of its NFT group, Sushi Crew. It plans to bring wealth to the DeFi sector, hoping to benefit all, not just $BIG holders. It also has strong charitable intentions, with a dedicated charity wallet that holds 5% of all $BIG tokens, and will routinely donate them to foundations that work towards the conservation of our planet's oceans and marine ecosystems, as well as projects aiming to reforest our planet.
It is currently soaring through its presale stages and is able to be bought via their website, ready for its full launch into trading on Uniswap. To buy, use the button below, and make sure to use exclusive code BIGsave129 for BIG bonuses and discounts, meaning you can even further your profit margin.
For All Things Big Eyes, Follow The Links Below:
Presale: https://buy.bigeyes.space/
Website: https://bigeyes.space/
Telegram: https://t.me/BIGEYESOFFICIAL
Disclaimer: This article is a paid publication and does not have journalistic/ editorial involvement of Hindustan Times. Hindustan Times does not endorse/ subscribe to the contents of the article/advertisement and/or views expressed herein.
The reader is further advised that Crypto products and NFTs are unregulated and can be highly risky. There may be no regulatory recourse for any loss from such transactions.
Hindustan Times shall not in any manner, be responsible and/or liable in any manner whatsoever for all that is stated in the article and/or also with regard to the views, opinions, announcements, declarations, affirmations etc., stated/featured in same. The decision to read hereinafter is purely a matter of choice and shall be construed as an express undertaking/guarantee in favour of Hindustan Times of being absolved from any/ all potential legal action, or enforceable claims. The content may be for information and awareness purposes and does not constitute a financial advice.